Veterinarian from Osorno creates gel based on Chilean copper that promises to eliminate bovine mastitis
A few years ago, veterinarian Jorge González was invited to a seminar in Santiago on the use of copper in the health sector. The first thing he thought was "What am I going to do there, I didn't study mining engineering, I'm a veterinarian", since the subject had nothing to do with his professional area, always linked to the dairy industry.
However, Jorge was convinced by the friend who had made the invitation and when he arrived he met doctors from all over Latin America, the United Kingdom, Ireland and the United States. In the exhibitions he learned about the properties of copper as an antibacterial agent and although the event was oriented to human health, he immediately began to consider how those properties of the mineral could be used in animal health.
Last Wednesday the network "Osorno Muévete por el Emprendimiento y la Innovación" (OMEI) recognized, for the second consecutive year, entrepreneurs from the province in three categories: Social Entrepreneur; Young Entrepreneur; and Innovator.
The winner in the latter category was CowGuard® (Cow Guardian), the idea of Jorge González, born a few years ago at a seminar on copper.
CowGuard® is currently a line of gel for cows with copper particles that effectively prevents diseases such as mastitis and cures it in less time than other products currently available on the market.
It is produced by the company Biogenesis Animal Health, an innovation manager owned by González, which works on copper-based products for animal health. It is made up of professionals from the universities of Chile, Concepción and Argentina's Inta.
Mastitis is the inflammation of the mammary gland and is today the most common and costly disease of dairy cattle in most parts of the world.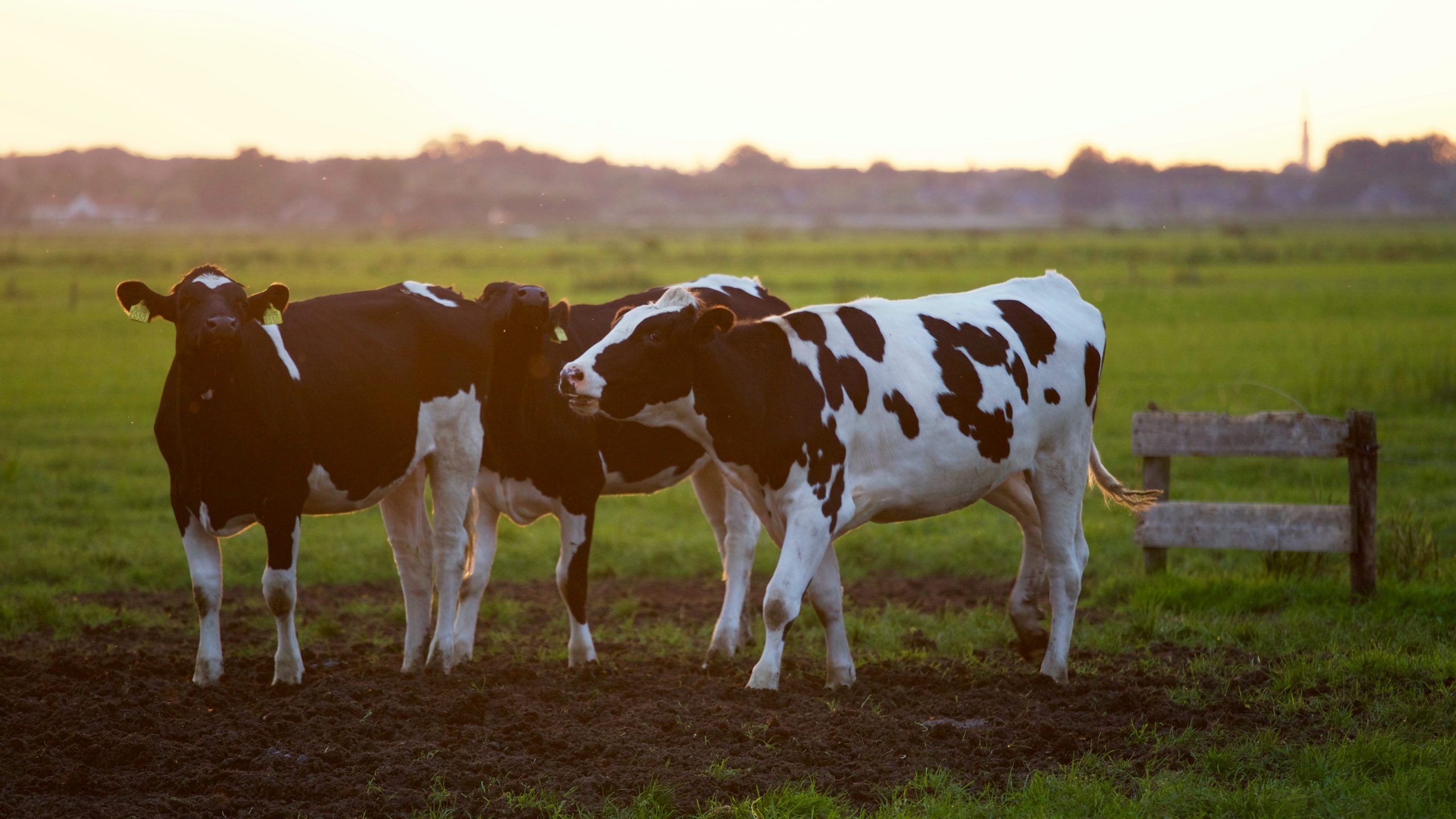 It was not easy for Biogenesis to start selling its product in the province of Osorno. Theoretically, it was the place in Chile where they had the greatest potential, since it concentrates the cattle mass together with Los Ríos, Llanquihue and La Araucanía, and also brings together most of the country's dairy farmers. However, it was not just a matter of arriving and entering.
"It was hard to make them understand that there was something different from the iodine they had been using all their lives. When I told them that it was made of copper, they would tell me what copper had to do with it", says Jorge.
But as they managed to sell the gel to a producer, they would ask for it again and the word spread. Today they sell a not inconsiderable thirty tons per month. In addition, CowGuard® is the only product line of its kind certified in Chile for use in organic agriculture (SAG Certification since 2016) and the only products of its kind in the world certified for use in organic agriculture in the United States and the European Union.
"all this I tell is because I have seen it empirically, cows heal faster."
Ricardo Ríos, partner dairy farmer of the Chilean-New Zealand firm Chilterra, ratifies in first person the effectiveness of the product developed by Biogenesis: "In an industry that is as tight as dairy production, would you buy a product that is somewhat more expensive than the market average and that doesn't work? That tells you everything," he says.
Ríos says that "initially I was very reluctant to buy this, because it meant spending more money, but it turned out that it worked".
The farmer adds that "all this is because I have seen it empirically, the cows heal faster".
Indeed, copper has antibacterial properties, intervening in their membranes and proteins. Copper's ability to fight infections is even mentioned by the Greek Hippocrates, considered the father of medicine.
The association has been mutually beneficial for both livestock and mining, and that is why the state-owned company Codelco is already working with Biogenesis so that copper from that company will be present in the gel, giving rise to a productive synergy.
Anette Krohn is the manager of Endeavor Patagonia, the local office of the Endeavor mentoring network, which seeks to advise entrepreneurs who have already passed the initial stage of their venture and are looking to consolidate and expand in the market.
"We do the work that follows the incubators, so when an entrepreneur has passed that stage and already has several clients, but not a formalized directory or the financial numbers so far ahead, that's where we come in. We prepare them to be great entrepreneurs, we help them put on their 'long pants'," explains Anette.
Endeavor, which is part of the Osorno Muévete por el Emprendimiento y la Innovación network, was the institution that presented CowGuard® for the award, a recognition it finally won.
"The objective of CowGuard® is to eliminate bacteria in the dairy industry in general, but its star product today is this gel based on copper particles that is hyper effective against mastitis in cows", says Anette.
Although they are not yet Endeavor entrepreneurs, which requires going through a rigorous process of follow-up, goals and interviews, the Biogenesis entrepreneurs are viewed with great interest by the network: "They are very interesting and have a lot of potential," says Anette.
"This gel is one of the best businesses we can support as a country. It improves efficiency in the dairy industry and works with a raw material that is copper, which we normally export in raw form, and to which we give added value. Without many resources, a producer who had nothing to do with the mining industry produced a product that can position Chile. The potential is absolutely global," says Anette.
Kathy Acevedo, the coordinator of the Osorno Muévete por el Emprendimiento network, ratifies this vision: "It is a very innovative proposal and is better than any similar product on the market, because the cows heal in an average of three days to a week".
And all these projections are already beginning to become a reality.
"We are closing a contract with the English company Unilever to start distributing in Argentina in a couple of months. And there is another U.S. pharmaceutical company with global reach that is interested. What we are looking at is whether to sell the intellectual property or to operate on a licensing basis."
CowGuard® is manufactured in Osorno in a plant located on the outskirts of the city and uses copper in crystal form, one hundred percent Chilean.
One hundred and twenty producers in the area already use it, the largest of which is Chilterra, with 7,500 cows.
Among Biogenesis' plans is to continue research into the potential usefulness of similar gels, but now on human wounds, taking advantage of the properties of copper.
Antibacterial copper has been known since the time of Herodotus for its bactericidal properties. Today we seek to take advantage of them.
Mastitis is perhaps the disease that most reduces the efficiency of dairy production in the world. This copper-based gel cures it quickly.
Source: http://www.australosorno.cl/